Columnist
Linda Anderson, Minnesota
Linda Anderson is the author of the Eckankar book 35 Golden Keys to Who You Are & Why You're Here. In her professional pursuits Linda has also written a series of books on uplifting connections between animals and humans. She is a New York Times best-selling author and has twice received recognition in the American Society of Journalists and Authors and won their outstanding-book award.
As a member of the ECK clergy, Linda has traveled and spoken in eleven countries. Over the years, Linda and her husband, Allen, have been pet parents to dogs, cats, and birds. They currently have a rescued, twelve-year-old cocker spaniel; a rescued senior cat named Sweetie; and a cockatiel who whistles melodies from Les Miserables and says, "I love you, sweet baby!"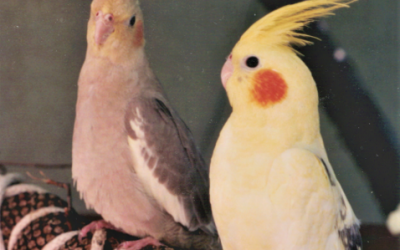 By Linda Anderson, Minnesota
Many years ago my husband, Allen, and I had the joy of hearing Sri Harold Klemp give a talk at an ECK Worldwide Seminar in which he told stories about our family's birds.
read more