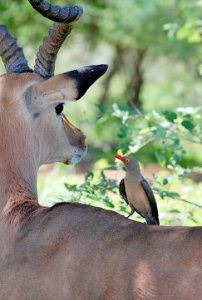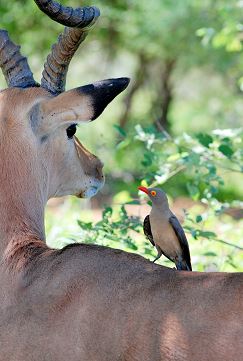 By Linda Anderson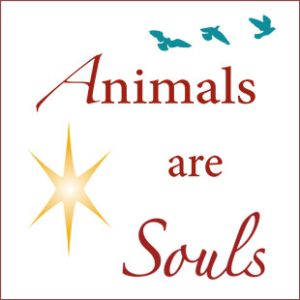 As a columnist for Eᴄᴋᴀɴᴋᴀʀ's Animals Are Souls blog, I had the opportunity to be interviewed for an "Animal Writes" podcast on the Pet Life Radio network. It was delightful to talk with the podcast's host, Tim Link, and his animal-loving audience. To listen to the podcast, click on any of the links at the end of this article.
Tim is an author who has been interviewed for national and local television and radio shows as well as newspaper and magazine articles. He closed our interview by saying, "I encourage everyone to go to the Animals Are Souls blog. Take a look at it. Learn a lot. Share your stories. Find other stories that relate to you and your spiritual path. It's a wonderful, wonderful blog."
Spiritual Questions about Animals in Our Lives
At one point in the interview we discussed the value of the Animals Are Soul blog during trying times. Tim said, "There's always something going on in the world or with us individually. And when you go to the blog and read these stories, its message is what the animals bring that can heal and open your heart and help you realize you're not alone in the world."
Tim's questions and comments during the interview included, "Do animals have Souls? Do animals live on? Do they have an afterlife?" He said the Animals Are Soul blog gives stories that make readers feel it's all right to ask questions about things humans have a hard time talking about. Tim offered his experiences with the afterlife and animals and ways he's comforted people who are going through pet loss.
I shared a story from the Animals Are Soul blog, "The Cat with a Heart," by Bob Lawton. In the story, Bob recounts an experience with his cat, Shadow, who had recently died. He watched as Shadow's cat body transformed into a small sphere of light. Later, he told his wife, "I saw the cat in the bedroom." Then he had a dream in which Shadow communicated, "I'm coming back." Bob asked in the dream, "How am I going to find you?" Bob's remarkable account tells how spiritual dreams and inner guidance helped reunite the Lawton family with reincarnated Shadow.
The podcast's comforting discussion about animals and the afterlife reminded me of "Do Animals Go to Heaven?" an article written by Sri Harold Klemp, the spiritual leader of Eᴄᴋᴀɴᴋᴀʀ and featured columnist for the Animals Are Soul blog. In the article, excerpted from the book Animals Are Soul Too! he says,
Many people love their pets very much and feel a deep sense of loss when they pass over.
And they often worry, Is that the end? Does my dear friend simply cease to be?
Soul is eternal. Soul lives on in the next world, just as It did in this one.
And, if it is right for that Soul, It can come back to earth in another body, sometimes to the same family It was with before.
Is God's love even sufficient for animals? Yes, it very clearly is—at least, it is clear to those who have the eyes to see and the spiritual awareness to recognize this eternal truth.
You're invited to enjoy the conversation in this inspiring "Animal Writes" podcast and share a link to it. The thirty-minute show is available on Pet Life Radio, Feedburner, Apple Podcasts, Spotify, and iHeartRadio.